The Guild Supports HMRI's Mission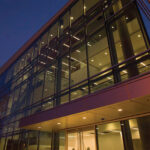 The Guild supports HMRI's mission to improve lives through patient-focused scientific research. HMRI's goal is to better understand Alzheimer's diseases and other dementias, migraine, heart disease, mental illness, colorectal disorders, liver disease, and the impact of these diseases on a person's health and well-being, in order to further develop promising therapies and diagnostic tools that can screen for disease before symptoms appear. In the past year, HMRI, located at 686 S. Fair Oaks, Pasadena, has expanded its scientific leadership in both the Neuroscience and Cardiovascular Programs with the hiring of one new scientist in each program. Additionally, HMRI established a Postdoctoral Fellows Program. The impact of HMRI's research has been published in 50 peer reviewed journals and communicated through virtual professional and community events.
The latest HMRI newsletter can be found at https://www.hmri.org/.