ABOUT THE GUILD
The Altadena Guild was founded in 1951 to extend and enlarge the work of the Women's Auxiliary of Huntington Hospital in Pasadena, California, which had been formed 25 years earlier. The Altadena Guild organizes and hosts numerous events every year which benefit HMRI (Huntington Medical Research Institutes), and programs at Huntington Hospital through fundraising, awareness and volunteerism.
DIVERSITY STATEMENT
The Altadena Guild of Huntington Memorial Hospital is committed to being a non-discriminatory equal opportunity organization. The Guild will not allow discrimination based upon age, ethnicity, ancestry, gender, national origin, disability, race, religion, sexual orientation, or any other status prohibited by applicable law. The Guild believes in diversity, inclusion & equality for every member, prospective members, and those we serve..
MISSION
The Altadena Guild of Huntington Memorial Hospital is a 501(c)(3) nonprofit organization, founded in 1951 and dedicated to providing support to Huntington Hospital (HH) and Huntington Medical Research Institutes (HMRI), both located in Pasadena, California. By raising funds to support these two entities, the Guild aids the advancement of not only excellent healthcare and compassionate services to the community, but also the improvement of lives through patient-focused scientific research.
VISION
The Altadena Guild supports improving peoples' lives through better healthcare, innovation, and community involvement.
VALUES
The Altadena Guild embraces and respects our members, and their time, talents, leadership, and commitments. Participation, community involvement, and volunteerism are critical in achieving our goals and advancing our mission.
Holiday Family Fund Raiser
Hard to believe, but it's time to get a head start on the 2022 Holiday season.
Throughout the years, the Altadena Guild has generously supported less fortunate families affiliated with Social Services at The Huntington Hospital.
Today, our families are feeling unprecedented economic constraints and need, more than ever, our help in keeping "merry" in Christmas.
Your generosity is sincerely appreciated by all. We hope to have all donations before Thanksgiving so that Ms. Claus' happy crew can get shopping.
Please open the flyer below for details for your generous participation. Thank you!
Holiday Family Fund Raiser Flyer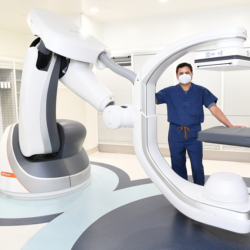 Huntington Hospital has opened the Helen and Will Webster Heart & Vascular Center. Click this link to see the new center: https://www.huntingtonhospital.org/our-services/cardiology/.
Read More

→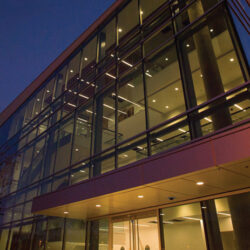 The Guild supports HMRI's mission to improve lives through patient-focused scientific research. HMRI's goal is to better understand Alzheimer's diseases and other dementias, migraine, heart disease, mental illness, colorectal disorders, liver disease, and the impact of these diseases on a person's health and well-being, in order to further develop promising therapies and diagnostic tools that…
Read More

→