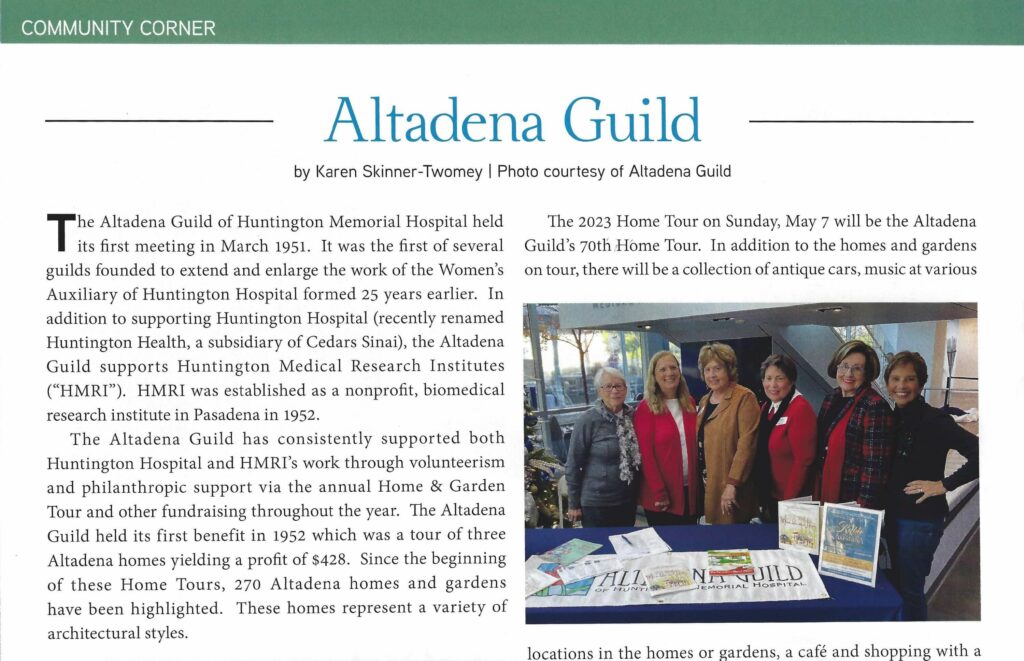 The 2023 Home Tour on Sunday, May 7, will be the Altadena Guild's 70th Home Tour. In addition to the homes and gardens on tour, there will be a collection of antique cars, music at various locations in the hoes or gardens, a café and shopping with a variety of vendors and music.
Read More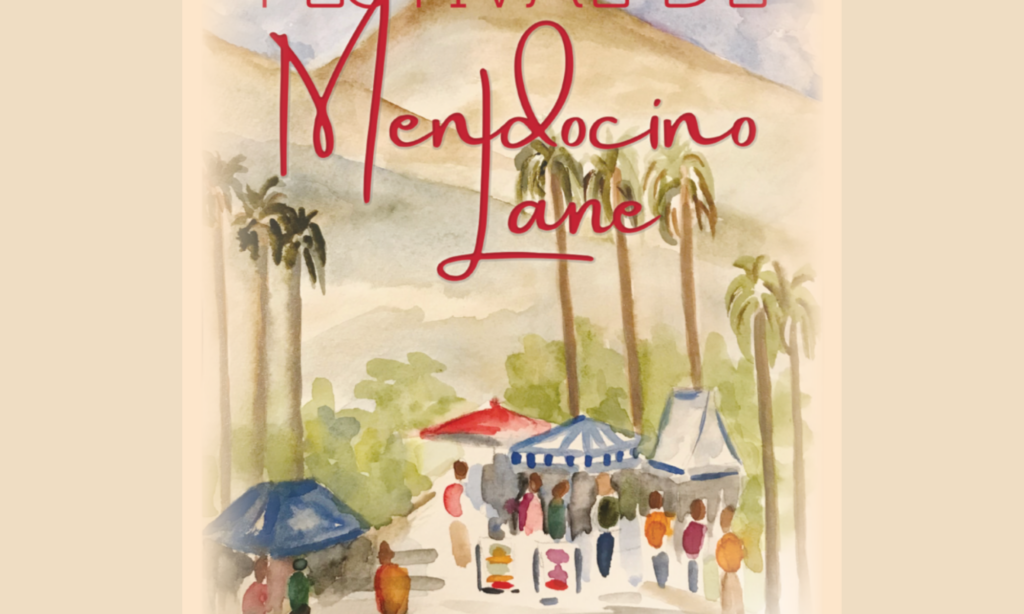 After a two-year pandemic-imposed hiatus, the 69th Altadena Guild of Huntington Memorial Hospital's Home & Garden Tour returns Sunday, May 1, from 10 a.m. to 4 p.m.
The event celebrates its 69th anniversary of supporting Pasadena's Huntington Medical Research Institutes (HMRI) along with Huntington Hospital.
Read More